Working with fresh Ingredients...
Our food is locally sourced and

key to a well flavored dish!
Chef Marizza - Private Chef servicing areas throughout Los Cabos...
Whenever I am in a kitchen, I want to surprise all of my clients by falling in love with the different flavors that I have the pleasure and honor of delighting in my dishes… 
I have years of experience in culinary art and have developed dishes with an incomparable seasoning. 
Cooking for me is an honor and the art of love…  I offer this to you with my huge smile and much love… ♥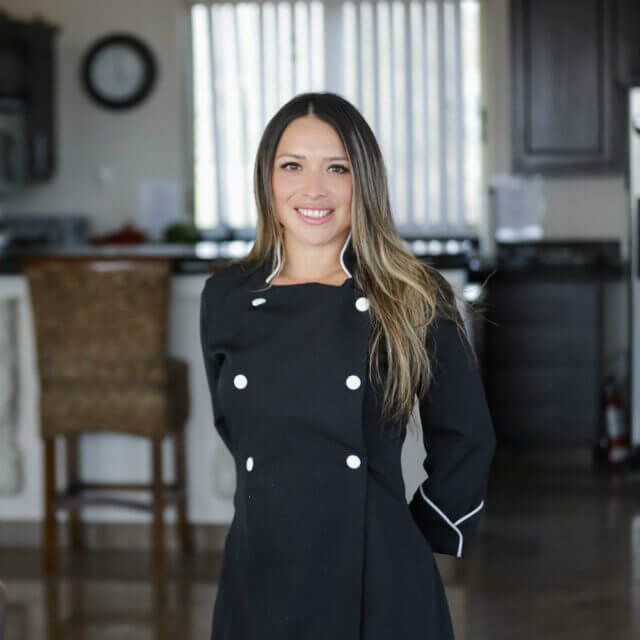 ...focus on using only the freshest and seasonal local ingredients and we use fish caught daily from our local waters! OUR MENUS provide a huge selection of Authentic Mexican inspired flavors and tastes...

We never store fruit and vegetables, that's why you always get fresh products from local farmers.

We provide you with 100% organically grown food , which contains more vitamins, antioxidants and nutrients.

All of our food is provided from local fishermen and farmers at the best price for all of our dishes.
We look forward to working with you!
We will turn your event into a fabulous occasion, creating amazing dishes for your guests...
Whatever your requirements, numbers or budget, we will prepare everything in a relaxed and professional way!
I am writing to share my experiences and my friends, family and colleagues feelings about Marizza Congora and the services she has provided during our personal and business travels to Cabo San Lucas.

Marizza is an amazing Chef with a flair for authentic Baja cuisine but as I tell everyone I refer to Marizza, the cooking is only half of the wonderful experience she provides.  She is very well spoken, very customer service oriented and has amazing work ethic that shines brightly in the "whatever, whenever" attitude she has with her clients.  I only wish she lived her in Southern California, so I would build a business with her and around her.
I have know Marizza for over 7years now. Over the years she has cooked for me on multiple occasions. Every single thing has been delicious and I would highly recommend her to any of my friends. I have also eaten at her restaurant Mariacheś and enjoyed multiple Mexican dishes. You can see and taste her passion for cooking and entertaining. If you have any further questions you can contact me directly at [email protected].
I have the pleasure working with Marizza on the regular basis for more then 6 months now. Besides that Marizza is an outstanding cook, she is also a very sweet and kind person and therefore an excellent hostess as well.

In my villas I am hosting mostly big groups to up to 20 person. We have all ages and types of groups, from bachelor partys up to family reunions. She is able to handle every group perfectly. Very fast, professional and with a lot of patients. I only received the best feedback about her food, services and personality.
My name is Lani Cochran.  My husband Robert( Bob) & I know Marizza since 2010.  She's a good friend and a great cook.

We love to cook together and share our foods.  Marizza is a very good cook and a fast learner.  We really like her chicken vegetable soup, bake whole chicken, fish, rib, she use so many spices that make the food very tasty, chicken and shrimp taco, we really like her salsa, all kinds, she made them really good, tamales, mole.  She bake too, her tres leche is delicious.  It was the best cake we ever had.
Chef Marizza is the most talented chef in Cabo. Her passion for food and pleasing customers shows in her personality and culinary creations.
Wonderful experience with chef Marizza in Cabo! We were in Los Cabos and wanted dinner back at our Villa in Pedregal. Marizza arrived before we returned and had appetizers waiting for us and then cooked an amazing lobster dinner for us! It was soooo good! Marizza was prompt and polite and arrived at the agreed-upon time. Set up the Spanish Artisan Table which not only looked great but was authentic and delicious. The star attraction, the Seafood Paella did not disappoint any of the guests. The flavors and fresh ingredients made a 5-star meal. Thanks, Marizza!